Part Time Faculty
Carol Agócs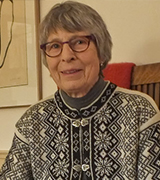 (PhD Wayne State, MBA York, MA Chicago)
Position: Professor Emerita
Email: cagocs@uwo.ca
Research Interests
Organizational behaviour, public administration.
Professor Agócs' doctorate is in urban sociology. Her research and publications focus on organizational change and issues in local government administration, as well as workplace discrimination and equality policy and its implementation in Canada and in international perspective. She also has served as an expert witness and consultant on these topics.
---
Carol-Lynn Chambers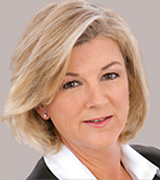 (MPA Western)
Position: lecturer
Email: cchambe5@uwo.ca
Telephone: 519-466-1406
Research Interests
Organizational behaviour, decision-making, local government management.
Carol-Lynn Chambers is a senior manager in the Ontario government, and has experience in both the Ministry of Municipal Affairs & Housing and the Ministry of Community Safety and Correctional Service. Carol-Lynn has prior experience in municipal government and public safety with the City of London Fire Department (Deputy Fire Chief) and in management/technical roles in the private sector (3M Canada, The Dow Chemical Company), as well as serving as interim Associate Dean at Lambton College. Carol-Lynn has been bestowed the Premier's Award and most recently Western's prestigious Dr. Ivan Smith Award for her career and community contributions.
---
Bill Irwin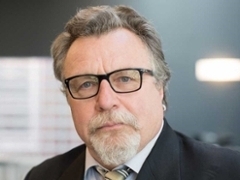 (MPA Queen's, PhD Western)
Position: Associate Professor (Huron University College)
Email: birwin6@uwo.ca
Research Interests
Program and policy evaluation
Bill Irwin is an Associate Professor and Department Chair at Huron University College in the Department of Management and Organizational Studies. He also holds Standing Appointments at both Western and Queens Universities where he instructs in the Local Government Program and the School of Public Policy respectively. Dr. Irwin's research interests centers on issues of policy, leadership, and community engagement. He is interested in exploring models of program and policy evaluation focused on qualitative evaluation, outcome and impact analysis; with principal interest focused on the interplay between institutions and community.
Dr. Irwin currently holds two SSHRC Grants. He is a co-applicant on a $240,000 Insight Grant, "Communities Left Behind" studying the community impact on school closures in Ontario and is principal investigator on a $200,000 Partnership Development Grant, "La vitalité des localités repose sur la production d'intangibles" examining how social capital contributes to a community's well-being. He has over 20 years of work experience at a managerial level in the public and community sector, prior to returning to the academic community.
---
Jennifer Kirkham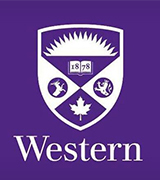 Jennifer Kirkham has spent the majority of her career working in local government. In her position of Director of Community Programs and Strategies with the City of London she managed a diverse portfolio which included such services as Ontario Works, child care, homelessness, social research, community capacity building and funding. She currently operates her own company, Mischevious Cat Productions, which provides strategy and management consulting to local governments and nonprofit organizations and is a part-time instructor at King's University College and Western's Continuing Studies.
---
Kate Graham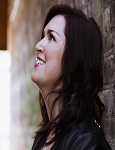 (PhD Western)
Position: Lecturer
Email: katemariegraham@gmail.com
Research Interests
Primary research interests are in the areas of urban politics.
Kate Graham studies, teaches and writes about urban politics in Canada. She has more than a decade of experience working in local government, most recently as the Director, Community & Economic Innovation at the City of London where she was responsible for government relations, economic partnerships, culture and strategic initiatives. Her PhD research focused on the role and power of big city mayors in Canada (see: mayorsproject.ca).
---
Zachary Spicer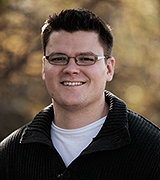 (PhD, Western)

Position: Lecturer
Email: zachary.spicer@utoronto.ca

Research Interests
Public Administration, Local Government, Innovation Policy and Politics

Zachary Spicer is a Visiting Researcher at the Institute on Municipal Finance and Governance and a Senior Associate with the Innovation Policy Lab at the University of Toronto's Munk School of Global Affairs. He recently served as an Assistant Professor in the Department of Political Science at Brock University and held post-doctoral fellowships at the University of Toronto and Wilfrid Laurier University. He received his PhD from The University of Western Ontario.
---
Dave Taylor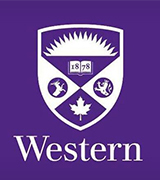 David Taylor is the Manager of Legal Services for the Municipality of Chatham-Kent. He has ten years experience in the legal field and has spent the majority of his career as legal counsel for Ontario municipalities and related boards.  He holds a Bachelor of Social Sciences Degree from the University of Ottawa, a Juris Doctor from Western and is a graduate of the Masters of Public Administration program at Western. 
---
Marcia Wallace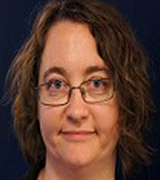 Position: Lecturer
Email: marcia.wallace@ontario.ca

Research Interests
Municipal Policy-Making, Immigration and Urban Governance

Marcia is an Ontario public sector leader with experience across policy, program and operational roles.  She has practical experience with the governance, regulation and land economics that shape urban regions, particularly in the Greater Golden Horseshoe and the Greater Toronto Hamilton Area.  Marcia is a Registered Professional Planner with the Ontario Professional Planners Institute and has a PhD in Urban Planning from the University of Waterloo.
---