Administration
Director, Local Government Program
Martin Horak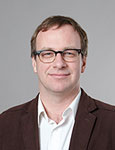 (PhD Toronto)

Position: Associate Professor and
Director, Local Government Program
Email: mhorak@uwo.ca

Telephone: 519-661-2111 ext. 85002
Office: SSC 4223
Research Interests
Local and urban politics (Canadian and comparative), organizational behaviour, environmental politics.
Martin Horak specializes in local and urban politics in North America and Europe, and has a particular interest in local democracy, local institutional change, and the politics of the environment. He has done research on the performance of the municipal government of Prague in the post-communist era.
---
Recruitment and Development Officer
Josh Morgan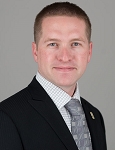 (MA Western)
Email: jmorga8@uwo.ca

Telephone: 519-661-2111 ext. 80501
Office: SSC 4148
Hours: Mon, Wed, Thu - 8am-1pm,                      Tue - 8am-11am, Fri - 8am-3:30pm




Josh Morgan became the first Recruitment and Development Officer for the Local Government Program in August 2006. He is responsible for all non-academic aspects of the program including course administration, financial management, recruitment activities, alumni relations and support, website management, statistics and tracking, admissions coordination, and, in conjunction with the Director, the general management and administration of the MPA and DPA programs.
Josh completed his MA in Political Science here at Western. He is an active member of the London community and was elected to London City Council on October 27, 2014.  He has formerly served on the London Public Library Board as Chair, as President of the Western Fair District Programming Council (and Member of the Board of Governors), as a Director of The Raceway Corporation, as a member of the Museum London Board, and is a Past President of the Oakridge Optimists.
---
Administrative Assistant
Leha Huffman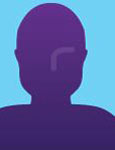 Local Government Program
Email: lhuffma@uwo.ca

Telephone: 519-661-2111 ext. 81459
Office: SSC 4151
Hours: Mon - Thu - 9:30am-4:00pm




Leha Huffman joined the Local Government Program in February of 2016.
---